This year, we traveled to Kenya where our co-founder, Abdi Musse was born. We installed a water filtration system. This system provided clean drinking water for the estimated 120,000 people of the Machakos village. Secondly, we brought medical supplies and medical beds to the local hospital, located in the village, that tends to approximately 200,000 people a year. Lastly, donated art supplies to an after-school program in Kibera, which is located in the capitol, Nairobi.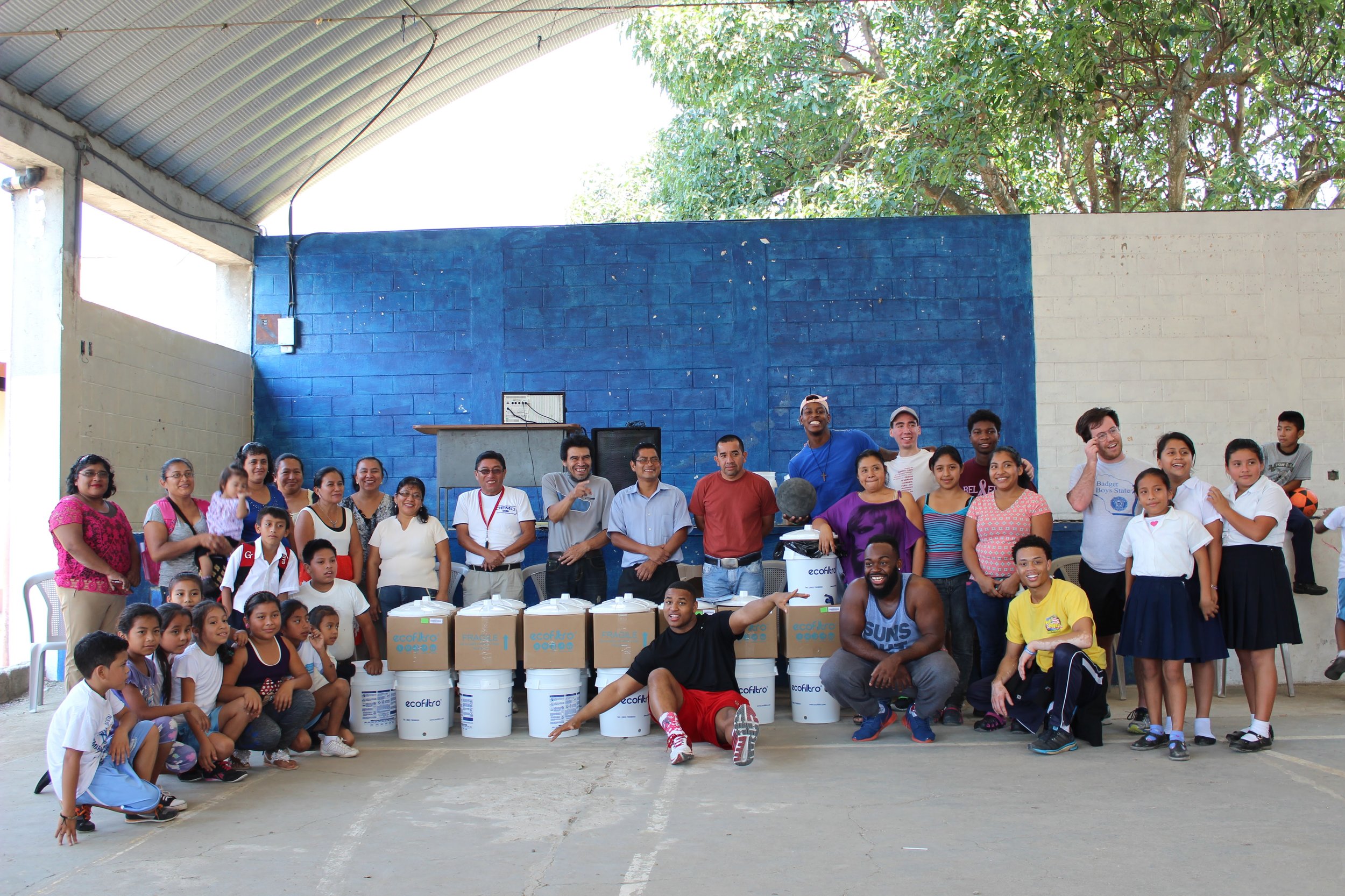 Our team joined forces with the water filter company ecofiltro to install water filters in schools of 3 rural villages. This created a clean water source where the water had been causing diseases leading to deaths in the villages. On top of installing water filters our team also donated sports equipment, school/art supplies and toys to an afterschool program in one of the villages. Everything giving back totals just over $5,000
Los Angeles, California was the destination for our next giveback. Our team went out to Skid Row in downtown L.A. to assist the hundreds of people living out in the streets. This was done through passing out $5,000 in hygiene kits, clothes, food & water. Haircuts were also given out to those who wanted them. Volunteers from the L.A. area assisted us in passing everything out.
Boys & Girls Club - Chicago
Chicago was our very first giveback. During our universities Christmas break we donated $3,000 in sports equipment, toys & school supplies to the children of the Boys & Girls Club on the south side of Chicago supplying many of the kids with their First Christmas. Not only did we donate the $2,000 dollars in gifts, but shared the experience of a regular day at the Boy's & Girls Club. This included: arts & craft, dance class, gym time, lunch, and school work help.